Mages

Dark Mages

Magic

Factions

Guilds

Storylines
Wiki News
June 1st, 2015
The FTF has hit the milestone of 9,000 pages today, all thanks to the userbase, keep up the good work!
---
Wiki Disclaimer
The Fairy Tail Fanon does not claim ownership of Fairy Tail or the elements thereof, that is the property of Hiro Mashima and the series publisher. Furthermore, the wiki does not claim ownership of any of the images, videos, or audio files on this website unless otherwise explicitly specified, they are the property of their original creators.
Nina Firart (ニーナファイアート, Nīna Faiāto) is an Independent Mage who chooses to separate herself from civilisation do to an extreme aversion to people. She was labelled as a Dark Mage by the Magic Council for her sometimes hostile attitude towards others and lives a life of seclusion to avoid conflict, but will not hesitate to defend herself should she be discovered. Nina employs the use of Take Over magic if forced into a fight, and also keeps a number of animals who she has tamed with Beast Supremacy Magic as both companions and guardians. Currently she has been sighted in the country of Bantia, however her exact whereabouts remain unknown.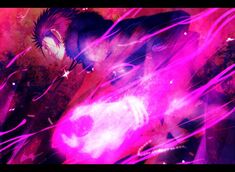 Vermillion Dragon Slayer Magic (朱の滅竜魔法, Shu no Metsuryū Mahō) is a Caster Magic, Lost Magic, and a type of Dragon Slayer Magic that allows the user to utilize thermal energy, specifically heat energy, in order to slay Dragons.
What is (or are) your favorite notable weapon(s) in the Fairy Tail series?