Home
Talk

7
8,413pages on
this wiki
Mages

Dark Mages

Magic

Factions

Guilds

Storylines
Wiki News
July 17th, 2014
The 2014 Wiki-wide Grand Magic Games have officially begun. Click here to follow the opening events. May the best guild triumph.
June 18th, 2014
If you weren't already aware, a site-wide RP is soon to begin as users from across the wiki take part in the FTF version of the renown Grand Magic Games, a tournament we all know well that decides which guild in Fiore stands at the top. Click here for the participants and their guild teams. May the best guild win!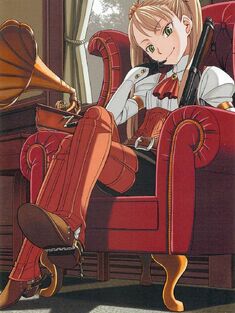 Alucard (アーカード Arukaado), full name Alucard Ashmedai (アーカード ア アスメデ Arukaado Asumedei), is a vampire; as well as an intelligent scientist known throughout the world for her contributions to Magitech over the last two centuries. She is the second of her kind to appear in the Sun Trilogy, after Elmenhilde Tepes, though whether they have any relation is unknown as of now. She is often seen in the company of Ilona Szilágyi, her personal retainer and spouse. Alucard is set to debut in Fairy Tail: Dusk.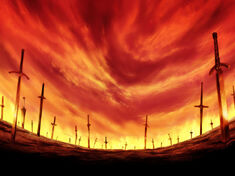 Regis Imperium (王の座所(レッド・ラクリマ), Ō no Zasho "Lit"; Throne of the King), is a Holder Magic and an original style of Requip.
Who is your favorite dragon in the Fairy Tail series?