Mages

Dark Mages

Magic

Factions

Guilds

Storylines
Wiki News
July 17th, 2014
The 2014 Wiki-wide Grand Magic Games have officially begun. Click here to follow the opening events. May the best guild triumph.
June 18th, 2014
If you weren't already aware, a site-wide RP is soon to begin as users from across the wiki take part in the FTF version of the renown Grand Magic Games, a tournament we all know well that decides which guild in Fiore stands at the top. Click here for the participants and their guild teams. May the best guild win!
Sanjo Vista (サンジビスタ, Bisuta Sanjo), renowned as the Golden Lion (黄金獅子, Kinjishi), is an S-Class mage. He is not part of any particular guild. Sanjo is self employed, an independent mage, usually taking missions straight from clients who send their requests to his home. He is famous around not only Fiore, but the entire continent. He hails from the House of Vista. Sanjo is also one of the Ten Wizard Saints. Also, Lloyd Raiz was his master and mentor. Sanjo is the central protagonist of the storyline, Chronicles of a Mage. In addition, he is Zicoihno's main character.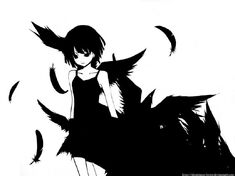 Raven Magic (カラスの魔法, Karasu no Mahō) is a bizarre Caster Magic created and used by the Independent Mage Erie Reinhardt. It revolves around the user creating raven constructs out of their magical power and using them for various purposes.
What is (or are) your favorite notable weapon(s) in the Fairy Tail series?