Mages

Dark Mages

Magic

Factions

Guilds

Storylines
Wiki News
January 1st, 2017
The FTF admins would like to wish all the users and lurkers of the wiki a Happy New Year!
---
Wiki Disclaimer
The Fairy Tail Fanon does not claim ownership of Fairy Tail or the elements thereof, that is the property of Hiro Mashima and the series publisher. Furthermore, the wiki does not claim ownership of any of the images, videos, or audio files on this website unless otherwise explicitly specified, they are the property of their original creators.
Jazz Adams (ジャズ•アダムス, Jazu Adamusu) is a former MCAA fighter who was discharged after it was discovered that she used addictive steroids to supplement her performance. After being kicked out of the Crocus General League, she spent time in a treatment center in Fiore yet failed to recover from her addiction. From then she traveled back to her homeland in Joya, where she met her real family and began the road to recovery. Now back in Crocus, Jazz runs a fitness and training center, training her client's bodies and minds and if they have the talent, their magic as well. To this day, she strives for the excellency and growth of her students, helping them pave the path to their brighter futures.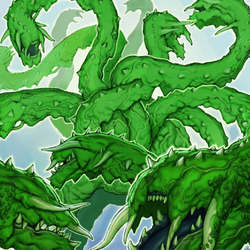 Plant-Make (植物を作る, Shokubutsu o tsukuru; lit. "Plant Molding Magic") is a Caster Magic and Molding Magic involving the ability to create, produce, and build objects using all manner of plant life and additional forces of nature. As one of the fundamental styles of magic that makes of the natural environment, regardless of the ecosystem, Plant-Make has one of the highest levels of creative liberties among the many Molding Magic arts, using the countless species of plants, vegetation, and flora in Earth Land as a weapon to be used against any enemy, even applying the use of magical plants to increase it's already flexible style of casting.
Who is your favorite major antagonist?
Ad blocker interference detected!
Wikia is a free-to-use site that makes money from advertising. We have a modified experience for viewers using ad blockers

Wikia is not accessible if you've made further modifications. Remove the custom ad blocker rule(s) and the page will load as expected.