Mages

Dark Mages

Magic

Factions

Guilds

Storylines
Wiki News
January 1st, 2016
The FTF admins would like to wish all the users and lurkers of the wiki a Happy New Year!
December 25th, 2015
Merry Christmas and Happy Holidays from the admins to all you users and lurkers of the FTF!
---
Wiki Disclaimer
The Fairy Tail Fanon does not claim ownership of Fairy Tail or the elements thereof, that is the property of Hiro Mashima and the series publisher. Furthermore, the wiki does not claim ownership of any of the images, videos, or audio files on this website unless otherwise explicitly specified, they are the property of their original creators.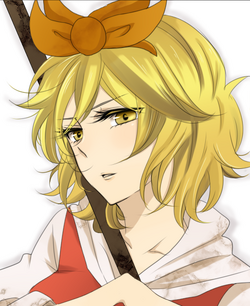 Vishvalita Sharaksa (シャラクサ・ビシュバリータ, Sharakusa Bishubarīta) is a female Mage who serves under the Magic Council as one of the Ten Wizard Saints and is therefore widely considered to be one of their most powerful assets. A stern woman, she stems from the mountain regions of Fiore and served as a nun in one of the temple complexes located near the peak of the tallest mountain, Kabala (カバラ, Kabara). Unlike many other Mages, she is very religious and devoted to her peaceful religion. Despite this, Vishvalita is more than willing to harm, even kill, those who threaten said peace.
Angelarium (覇神の滅魔法, Anjerariamu lit. Supreme Divine Killing Magic) is a Caster Magic that has attributes of both Light Magic and Darkness Magic, and is described as "divine murder magic" (天来殺人真帆, tenrai satsujin mahō), akin to God Slayer Magic, yet has various differences that make it its own magic, the prime example being it relies on the power of angels, including the likes of fallen angels.
What is (or are) your favorite notable weapon(s) in the Fairy Tail series?