Mages

Dark Mages

Magic

Factions

Guilds

Storylines
Wiki News
January 1st, 2016
The FTF admins would like to wish all the users and lurkers of the wiki a Happy New Year!
December 25th, 2015
Merry Christmas and Happy Holidays from the admins to all you users and lurkers of the FTF!
---
Wiki Disclaimer
The Fairy Tail Fanon does not claim ownership of Fairy Tail or the elements thereof, that is the property of Hiro Mashima and the series publisher. Furthermore, the wiki does not claim ownership of any of the images, videos, or audio files on this website unless otherwise explicitly specified, they are the property of their original creators.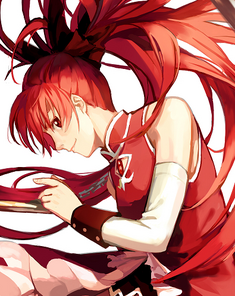 Aldercy Richards (アルデアシ リチャーズ, Aldeashi Richāzu) is a tomboyish young maiden and also a powerful Mage in her own right. She ambitions of becoming an officer in the kingdom of Fiore and to make her own little steps closer to her achievement, she would become the de facto executor of law in the dark streets and alleys where the usual evil lurk. But in spite of her good image that the government has for her, Aldercy secretly works as a semi-independent cat burglar. She orchestrates major heists that often cause community-wide dilemmas, while working behind the notorious alias Immaculada which she bestowed herself an unofficial right to use after triumphantly bringing down its former bearer, Divina Moss.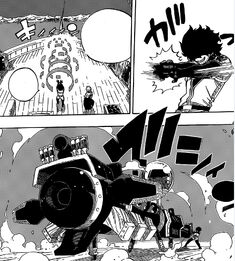 Machina-Make (機の造成魔法 (マキナ・メイク), Makina Meiku lit. Machine Creating Magic) is a Molding Magic and Caster Magic, seen as the most advanced magics due to its link with machinery and technology.
What is (or are) your favorite notable weapon(s) in the Fairy Tail series?