Mages

Dark Mages

Magic

Factions

Guilds

Storylines
Wiki News
January 1st, 2016
The FTF admins would like to wish all the users and lurkers of the wiki a Happy New Year!
December 25th, 2015
Merry Christmas and Happy Holidays from the admins to all you users and lurkers of the FTF!
---
Wiki Disclaimer
The Fairy Tail Fanon does not claim ownership of Fairy Tail or the elements thereof, that is the property of Hiro Mashima and the series publisher. Furthermore, the wiki does not claim ownership of any of the images, videos, or audio files on this website unless otherwise explicitly specified, they are the property of their original creators.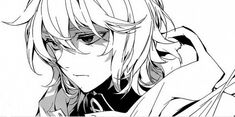 Amon (アモン, Amonu lit. The Hidden), born Archard Dagonet (アーカード ダゴネット, Ākādo Dagonetto), later named Ira Euryale (イラユリエール, Ira Yurieru) by Rhea Euryale and sticking with said name, is a Dark Mage, formerly an assassin for hire, renowed as the Blind Ghost (ゴーストブラインド, Buraindo Gōsuto) due to using stealth during assassinations and blindness. He now tries to raise a family after the event that lead to him parenting Lilith, and later Circe.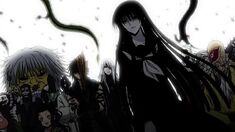 Demon Subordination Magic (妖怪隷属魔法 Yōkai Reizoku Mahō) is a Caster-type Lost Magic that allows the user to have considerable control over the will of Demons.
What is (or are) your favorite notable weapon(s) in the Fairy Tail series?