Mages

Dark Mages

Magic

Factions

Guilds

Storylines
Wiki News
June 1st, 2015
The FTF has hit the milestone of 9,000 pages today, all thanks to the userbase, keep up the good work!
---
Wiki Disclaimer
The Fairy Tail Fanon does not claim ownership of Fairy Tail or the elements thereof, that is the property of Hiro Mashima and the series publisher. Furthermore, the wiki does not claim ownership of any of the images, videos, or audio files on this website unless otherwise explicitly specified, they are the property of their original creators.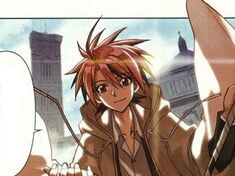 Shōjirō Kusaka (草冠 祥治郎, Kusaka Shōjirō) is a traveling S-Class level wizard and member of the Kusaka Clan, and is a member of the Ten Wizard Saints. He is a traveling scholar of magic and Magic Hunter, one who learns many types of magic to help the helpless. His is an extremely powerful wizard who travels in order to help those who need help in war torn and impoverished areas, or places that are plagued, infested, or overrun with magical beasts and monsters.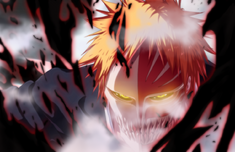 Mask of Truth (受後罪 (トラスの仮面) Torasu no Kamen, lit. Accepting One's Past Sins) is a type of Caster-type Magic as well as a Lost Magic and a form of Forbidden Magic (禁魔法, Kinmahō) that revolves around the manipulations of the negative emotions in the user's heart, forming a mask to enhance their abilities.
What is (or are) your favorite notable weapon(s) in the Fairy Tail series?