Home
Talk

7
5,357pages on
this wiki
Mages

Dark Mages

Magic

Factions

Guilds

Storylines
Wiki News
August 31st, 2013

There's a big, upcoming event brewing, and you can be apart of it. Check out the new Masters of Animanga: A Wikia Collaborative Writing Project , a story writing wikia-wide event featuring manga and anime legends Kazuo Koike, Yoshitaka Amano, Takashi Okazaki, and Shin-ichi Hiromoto, Hiroaki Ikegami, along with famed Japanese film producer Masao Maruyama! You will create stories based on fully rendered illustrations and character outlines EXCLUSIVELY provided to the Wikia community—follow the links for more details. Also, check out an additional link for an interview with Mr. Maruyama.
February 27th, 2013
As of February 24th, a new rule was put into effect. No user can make a Dragon Slayer as their first character and/or magic. Secondly, our favorite admin, User:Perchan has so kindly written a blog to help create efficient techniques, so please check it out.
Februrary 4, 2013
The wiki now has a chatango — check it out.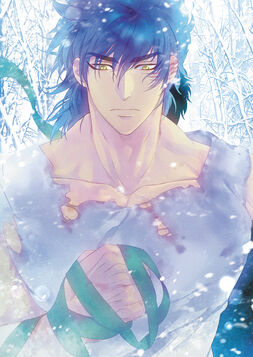 Michael O'Neil (まいかる おうねいる, Maikaru Ouneiru) is an independent dark mage originally from the region of Genosha who was adopted by the Guild Master, Jayapura Marsh, and trained in the ways of magic. Originally, he was raised in the wild, always forced up against any wild beast or any kind of natural disaster that his body had to adapt to in order to survive. When cooking his recent kill, he was discovered by Karei Akahada and was brought back to the guild with her. There she introduced him to the young Guild Ace, Jayapura, who saw something in him and decided to take it upon himself to train him in the ways of magic to better control himself and the magic that flowed through his body. Over the years, they developed a Father-Son relationship until the day that Jayapura found out that Karei was going to give birth, Michael became jealous that someone would be taking his father away, making him angry as he attempted to kill the unborn child before that happened. However, Jayapura stopped him, which resulted in Michael leaving Genosha after being banished and ended up in Fiore where he decided that it was time for the Wolf to lead his pack and became a dark mage. 
Which legendary Fairy magic is your favorite?