Home
Talk

4
3,968pages on
this wiki
Mages

Dark Mages

Magic

Factions

Guilds

Storylines
Wiki News
February 27th, 2013
As of February 24th, a new rule was put into effect. No user can make a Dragon Slayer as their first character and/or magic. Secondly, our favorite admin, User:Perchan has so kindly written a blog to help create efficient techniques, so please check it out.
Februrary 4, 2013
The wiki now has a chatango — check it out.
January 1, 2013
Happy New Year from the FTF administration! Goodbye 2012 and hello to this new year, 2013, let's hope for a better and more productive year.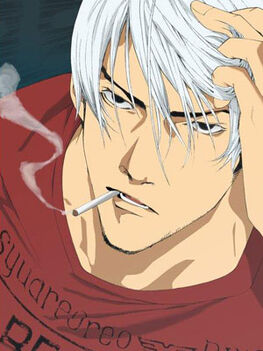 Royce Blixtrande (ロアイス ブリクストランヅ, Roaisu Burikusutorandu) is the leader of the band and independent guild, Wings of Archadia, as well as the owner of Stocks Pub in Ilmarinen. He is known by the moniker, Hell's Lightning, which is in reference to the red color his rage enhanced lightning magic changes into and the intensity of his attacks.
Which legendary Fairy magic is your favorite?