Mages

Dark Mages

Magic

Factions

Guilds

Storylines
Wiki News
January 1st, 2016
The FTF admins would like to wish all the users and lurkers of the wiki a Happy New Year!
December 25th, 2015
Merry Christmas and Happy Holidays from the admins to all you users and lurkers of the FTF!
---
Wiki Disclaimer
The Fairy Tail Fanon does not claim ownership of Fairy Tail or the elements thereof, that is the property of Hiro Mashima and the series publisher. Furthermore, the wiki does not claim ownership of any of the images, videos, or audio files on this website unless otherwise explicitly specified, they are the property of their original creators.
Sub-Zero (零下, Reika), real name Raido Nakano (ライド・中野, Raido Nakano) is a Mage renown for his ability to subjugate the temperatures to below negative which is a reference to his alias. Being known as an Ice Devil Slayer, he is affiliated with the Dark Guild Tartaros as one of the current members within the New Nine Demon Gates.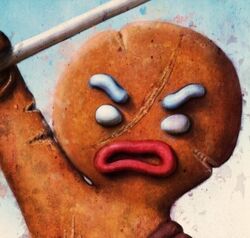 Cookie Magic (クッキー マジック, Kukkii Majikku) is a fairly simple magic that consists of the conjuration and manipulation of magic cookies, such as chocolate chip cookies, or gingerbread men. The user can also transform into a cookie and roll around.
Who is your favorite major antagonist?
Ad blocker interference detected!
Wikia is a free-to-use site that makes money from advertising. We have a modified experience for viewers using ad blockers

Wikia is not accessible if you've made further modifications. Remove the custom ad blocker rule(s) and the page will load as expected.