Ad blocker interference detected!
Wikia is a free-to-use site that makes money from advertising. We have a modified experience for viewers using ad blockers

Wikia is not accessible if you've made further modifications. Remove the custom ad blocker rule(s) and the page will load as expected.
Mages

Dark Mages

Magic

Factions

Guilds

Storylines
Wiki News
January 1st, 2016
The FTF admins would like to wish all the users and lurkers of the wiki a Happy New Year!
December 25th, 2015
Merry Christmas and Happy Holidays from the admins to all you users and lurkers of the FTF!
---
Wiki Disclaimer
The Fairy Tail Fanon does not claim ownership of Fairy Tail or the elements thereof, that is the property of Hiro Mashima and the series publisher. Furthermore, the wiki does not claim ownership of any of the images, videos, or audio files on this website unless otherwise explicitly specified, they are the property of their original creators.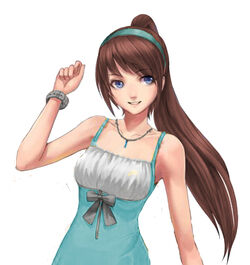 Samarra Inari (さむら・いなり, Samura Inari) is the master of the notorious guild Koma Inu. Her kind spirit is the embodiment of the guilds core values of humility, forgiveness, strength, and acceptance. It is these traits that make her easily admirable and gives her the innate ability to become good friends with anyone she comes across.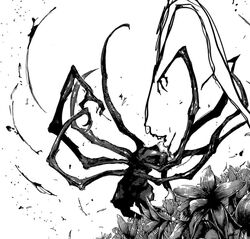 Flesh Devil Slayer Magic (肉滅悪魔法, Shishi Metsuaku Mahō) is a form of Forbidden Dual Element Devil Slayer Magic that combines Blood and Bone Devil Slayer Magic. As a Dual element it allows the user to utilize both elements in combat separately to create powerful and devastating spells.
Who is your favorite major antagonist?