Home
Talk

7
7,043pages on
this wiki
Mages

Dark Mages

Magic

Factions

Guilds

Storylines
Wiki News
July 17th, 2014
The 2014 Wiki-wide Grand Magic Games have officially begun. Click here to follow the opening events. May the best guild triumph.
June 18th, 2014
If you weren't already aware, a site-wide RP is soon to begin as users from across the wiki take part in the FTF version of the renown Grand Magic Games, a tournament we all know well that decides which guild in Fiore stands at the top. Click here for the participants and their guild teams. May the best guild win!
Daitan Ryokō (ダイタン・リョコウ, Ryokō Daitan; Daring Journey) is the husband of Eiyo Ryokō and the father of Tsuyo Ryokō. Born into a rather standard family, He is the middle child of the Komichi, despite that, is the most mature out of all of them. He was raised in Dunkel Hell, the city with a good cover but a dark underworld. Daitan was rather popular among people there, as in his younger days, he looked rather feminine, often being called the Shining Bishōnen. As he got older, he began to notice the corruption of his hometown, paying more attention to the people that were in the crossfire between the two rival Yakuza, the Infinity Dragons and Boundless Tigers.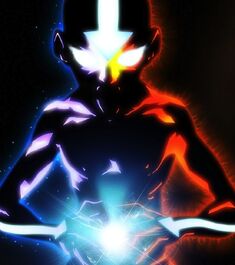 All Synchronization Magic (一切同期の魔法, Issaidōki no Mahō) is a very rare Caster Magic that involves the user having a deeper connection to the universe. Hence the 'Synchronization' part of the name. This magic is passed down through Monks in a Monastery who dedicate themselves to the protection and the preservation of the earth.
What was your favorite event from the Grand Magic Games?