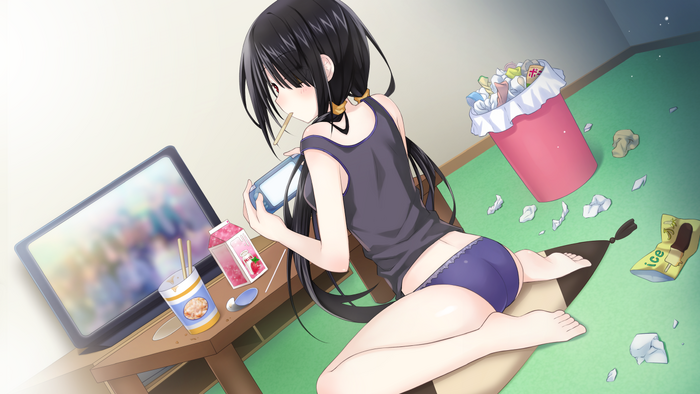 "Can't you knock?"
Please post all messages at the bottom of my page. It is much easier for me to find them that way. If you post them higher up on the page I may miss them and not be able to address your problems, thank you.
Archived
Talk page archived. This isn't the TARDIS, it's not bigger on the inside.—Mina Țepeș

08:25, April 6, 2016 (UTC)
Hello
First of all, you're fast. One second I posted a message on a guy's wall, the next, I got one from you.
Anyways, the main thing is, I'm lookin' for suggestions. The suggestions for the best fanon wiki for FT fanon (other than this one). Any suggestions? LaRgOm (talk) 16:35, April 6, 2016 (UTC)LaRgOm
Tutorial for Wikia? 
CallMeFundanshi (talk) 05:30, April 7, 2016 (UTC)CallMeFundanshi
Just a warning for now. If the ban-hammer had been needed from the get-go, I doubt you'd have any doubts.
Zicoihno ☎ ✍  10:29:04 Wed
BTW, fairies aren't banned.
Zicoihno ☎ ✍  10:33:37 Wed
It is in your interest, you're an admin. That being said, a warning was enough this time around and yes, it was stupid.
Zicoihno ☎ ✍  21:30:42 Wed
Apology
Anyways, sorry you have to go through that. I'm more civil about these things, but Zico cleared up some things for me and now matters are resolved; again, that childish rant I went on wasn't appropriate and you had to get caught up with that, especially early in the morning. Anyways, sorry again. Super Kami Guru (Swiggity swass, I'm gonna violate 'dat ass!) 10:42, April 27, 2016 (UTC)
Image Property
Is this yours? I'm checking because I was gonna use it for something and it kinda looks like your artwork. Again, not sure. Super Kami Guru (Swiggity swass, I'm gonna violate 'dat ass!) 14:02, May 1, 2016 (UTC)
Uhhhhhh..... I was just asking dude. I already uploaded a replacement if anything. 22:02, May 1, 2016 (UTC)
Deviantart
Are you by any chance "EverlastingDarkness5" on Deviantart? DazzlingEmerald (talk) 23:15, May 3, 2016 (UTC)
Oh wow! I've been looking at your work for quite some time now, without knowing it was you, lol. Must say, I am a big fan of your art; as a matter of fact, I was wondering if you could perhaps hit me with a few pointers (that is, if you don't mind)? For starters, what software do you use? DazzlingEmerald (talk) 13:56, May 4, 2016 (UTC)
Alt. Ruby Translation Textbox
Not sure if you know, but if you don't, use this instead for your furigana readings. Saves you time and energy. Lessens the workload. A lot of users use this for simplicity's sake. Super Kami Guru (Swiggity swass, I'm gonna violate 'dat ass!) 22:51, May 4, 2016 (UTC)
Sures boss man. Gotta find some way to lessen the work load. Super Kami Guru (Swiggity swass, I'm gonna violate 'dat ass!) 01:35, May 5, 2016 (UTC)