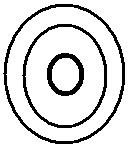 Watcher Eye is a guild that was formed a few years ago. They many members and have a large network of contacts that they use to gain information on anything and everything. The hidden purpose of the Watcher Eye guild is to find the vessel of the dark being Fantasma, Arkaeus, and defeat him.
Members
Guildmaster
S-Rank
Potential S-Rank
Allies
Ad blocker interference detected!
Wikia is a free-to-use site that makes money from advertising. We have a modified experience for viewers using ad blockers

Wikia is not accessible if you've made further modifications. Remove the custom ad blocker rule(s) and the page will load as expected.